Zac, Daniel, my family and I camped here last night. ( July 16 ) Lorin and Vicki came out for supper and Dad and Lorin cooked. We started the permanent fire pit.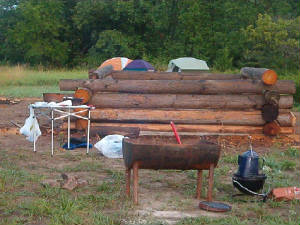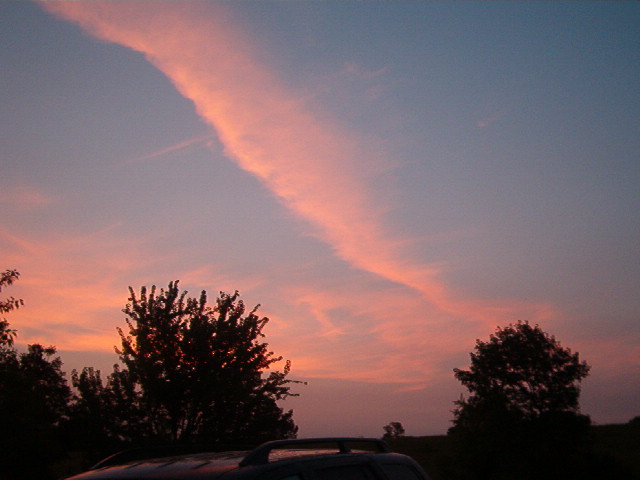 Oh what a beautiful morning!
And the work begins. We had just gotten started and the photographer from the Topeka Capital Journal stopped by. The article appeared in the July 20 paper.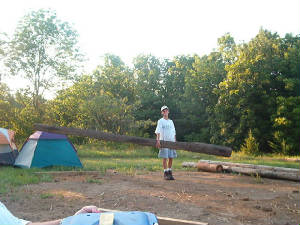 Either I am getting stronger or these poles are getting lighter! Below, the hole is cut for the fireplace.